Castle Keep is the second level in the game Castle Crashers Remastered.
Walkthrough
Edit
Following the stairs will lead to a fierce battle with an ally Gray Knight. Help him defeat the enemies then the store opens up. Leaving the castle will end the level.
After battling through this level, a shop will open up that sells health potions and the Skinny Sword.
The music played while in Castle Keep is Mudholes by Will Stamper.
Video Walkthrough
Edit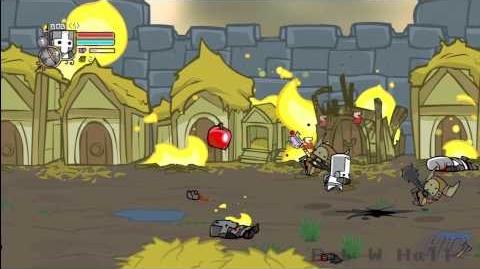 Succession
Edit